Ice cream/yogurt containers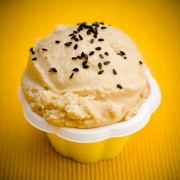 Pick among our wide selection of cartoon, styrofoam or plastic containers for ice cream or frozen yogurt and belonging lids and cutlery.
cartoon containers are made of onefolded coated cartoon which is exceptionally durable and damage resistant and is recommended for use in 0°C-93°C.
Styrofoam (EPS) containers are a piece of news in ice cream cups assortment. There's no material as suitable as styrofoam for this function because of its excellent thermal isulation performance and exceptionally wide temperature span from -30°C to 120°C.
our PET plastic ice cream cups excite customers with their design and possibility to combine with domed lids which follow world trends. They are suitable for serving ice cream, yogurt and creams. The recommended temperature span is from -30°C to 60°C.
No products were found matching your selection.