Coffee to go cups + lids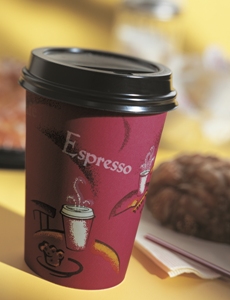 SOLO cartoon coffee to go cups are made of the best quality onefolded coated cardboard.
From the inside they are coated with polyethylene which makes them exceptionally quality, strong and impermeable. They are ideal for serving hot and cold beverages like coffee, cocoa or tea.
Features of cardboard beverage packaging:
– used for serving and delivery of hot and cold drinks
– suitable for use in 0°C to 93°C
– durability and scratch resistance
– recyclable
No products were found matching your selection.